Disease descriptions and illustrations
Shiraz disease by Drs. N. Habili and J. Randles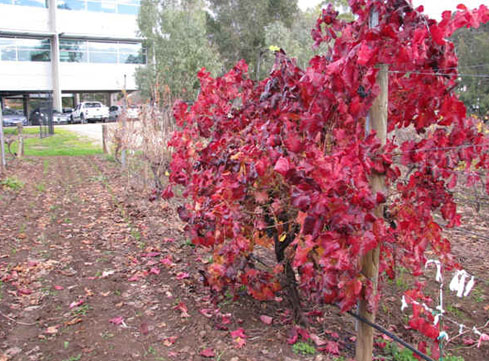 In South Australia grapevines normally become dormant in July. However, if one looks at the vineyard just north of the ACPFG building (Hartley Grove, Waite Campus, Urrbrae), a couple of vines with bright red leaves which have not yet gone dormant. These are not glory vines. Rather these are the symptoms of virus infection. We have named it Australian Shiraz Disease but it affects not only Shiraz but also Merlot and a few other varieties. In affected vines shoots remain green and leaves are retained until the end of the winter. Cabernet Sauvignon is resistant to it. These vines should not be used for top working. The only other country, which has reported Shiraz Disease (SD), is South Africa. In both countries the vitivirus Grapevine virus A has been detected in affected vines. The disease was confirmed by Dr. Hans Maree, Stellenbosch University, who visited the Waite Diagnostics group on the 7th of July. However, there are some differences between the symptoms of SD in the two countries.
Nuredin Habili* and John Randles, Waite Diagnostics, University of Adelaide (nuredin.habili@adelaide.edu.au)
Leafroll and its spread in South Africa by Dr. G. Pietersen
Photographs illustrating the spread of leafroll disease in South African vineyards
Vineyards during autumn 2002/2003 in the Stellenbosch District, South Africa, showing the spread of grapevine leafroll disease
Images provided by Prof. Gerhard Pietersen, University of Pretoria - PhD thesis Anna Elizabeth Catharina Jooste, Department of Genetics University of Stellenbosch, Promoter: Prof. J.T. Burger, Co-promoter: Dr. D.E. Goszczynski.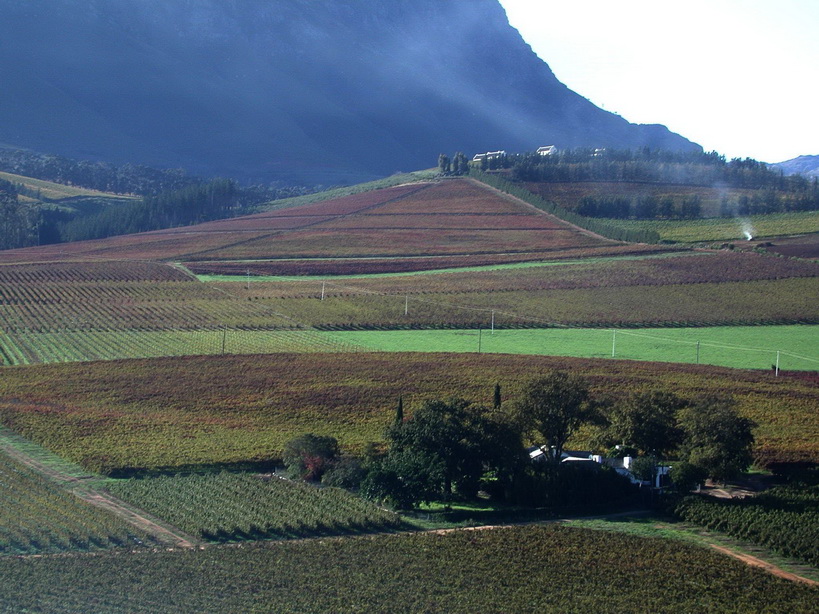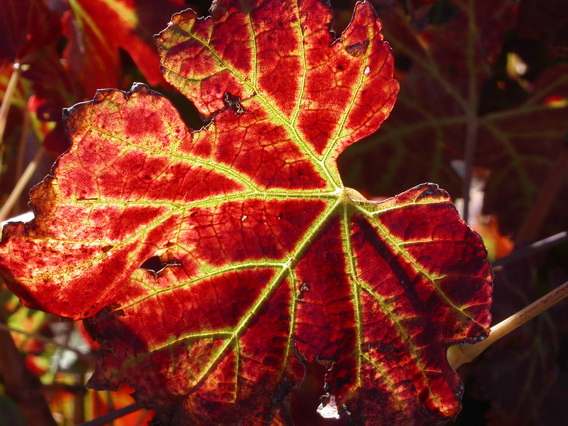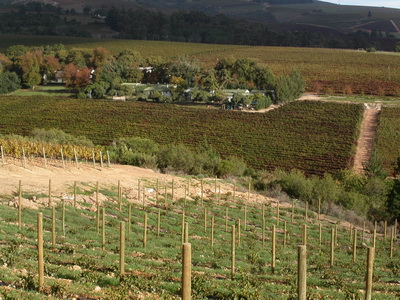 Mealybug vectors transmit grapevine leafroll disease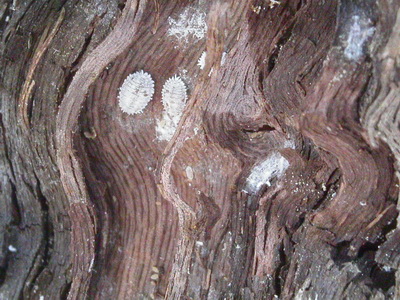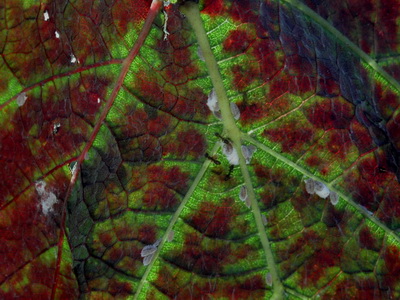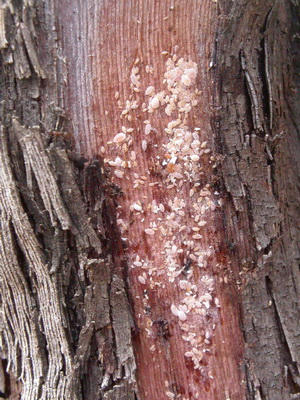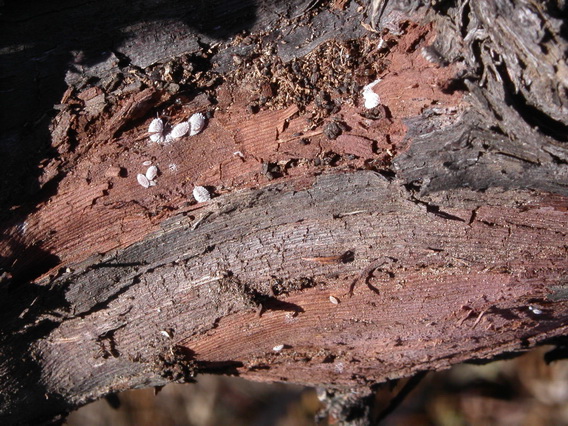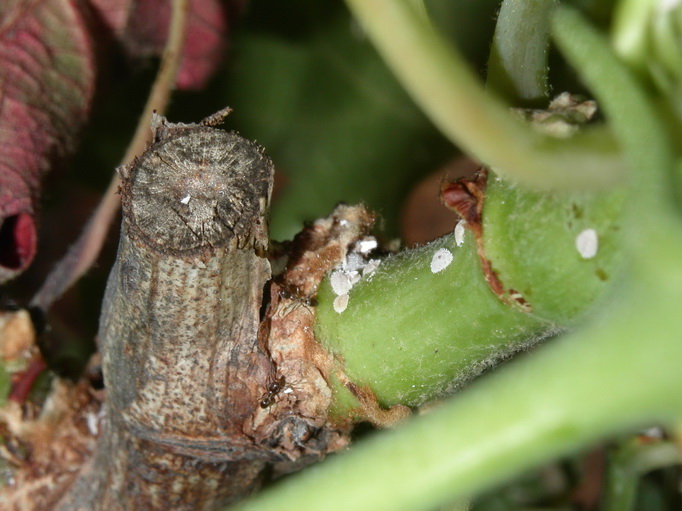 Images provided by Prof. Gerhard Pietersen, University of Pretoria, South Africa